How to cite FindingFive in publication (APA):
FindingFive Team (2019). FindingFive: A web platform for creating, running, and managing your studies in one place. FindingFive Corporation (nonprofit), NJ, USA. https://www.findingfive.com
Logo Download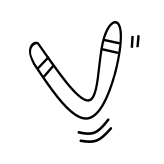 The above FindingFive logos can be used by researchers for the purpose of acknowledging use of of the platform. Explicit permission is not required for use of the logo.