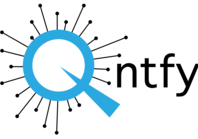 FindingFive, in collaboration with behavioral analytics firm Qntfy, is pleased to announce the recipients of our inaugural FindingFive Qntfy Behavioral Research Mini-award Program. FindingFive would like to thank Qntfy for providing invaluable financial support for this program.
Award Recipients
Our program aims to encourage researchers to explore the possibility of transitioning into online experimental research with human participants. We provide a small startup fund, up to $250 USD, for covering the cost of participant fees in a pilot project. Since our initial call for proposal, the importance of this transition has been highlighted by the coronavirus pandemic. We hope our program can be an aid in time for these researchers to continue their research efforts in this unprecedented time.
Congratulations to these researchers!